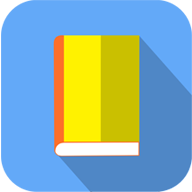 🎓 Akademia
-

1 min
Akademia: Geolocation Study Groups
Akademia is an app I made in 2016 at CodeDay Minneapolis with a couple high school friends, and a vision to bring together students. Having benefitted greatly in the past from collaborating with peers while studying for various classes, we realized the power and impact that academic collaboration can have in helping to solidify concepts while studying. Being upperclassmen, however, we were thinking forward to what our college experience would look like, and how we'd be able to form these same tight-knit groups that we had in high school when studying. With some colleges having classes full of hundreds of students, it can be daunting to find a group of people who want to study together.
And that's where Akademia comes into play. Akademia uses geolocation to allow users to search for and create study groups for any class. Users sign-in, and are greeted with a list of groups they can join, chat with peers in, and coordinate meetups to study.
Akademia was created using the Ionic framework, which allowed us to quickly produce an app that could be deployed across multiple platforms with ease. Our development stack consisted of Angular, Express, and NodeJS.